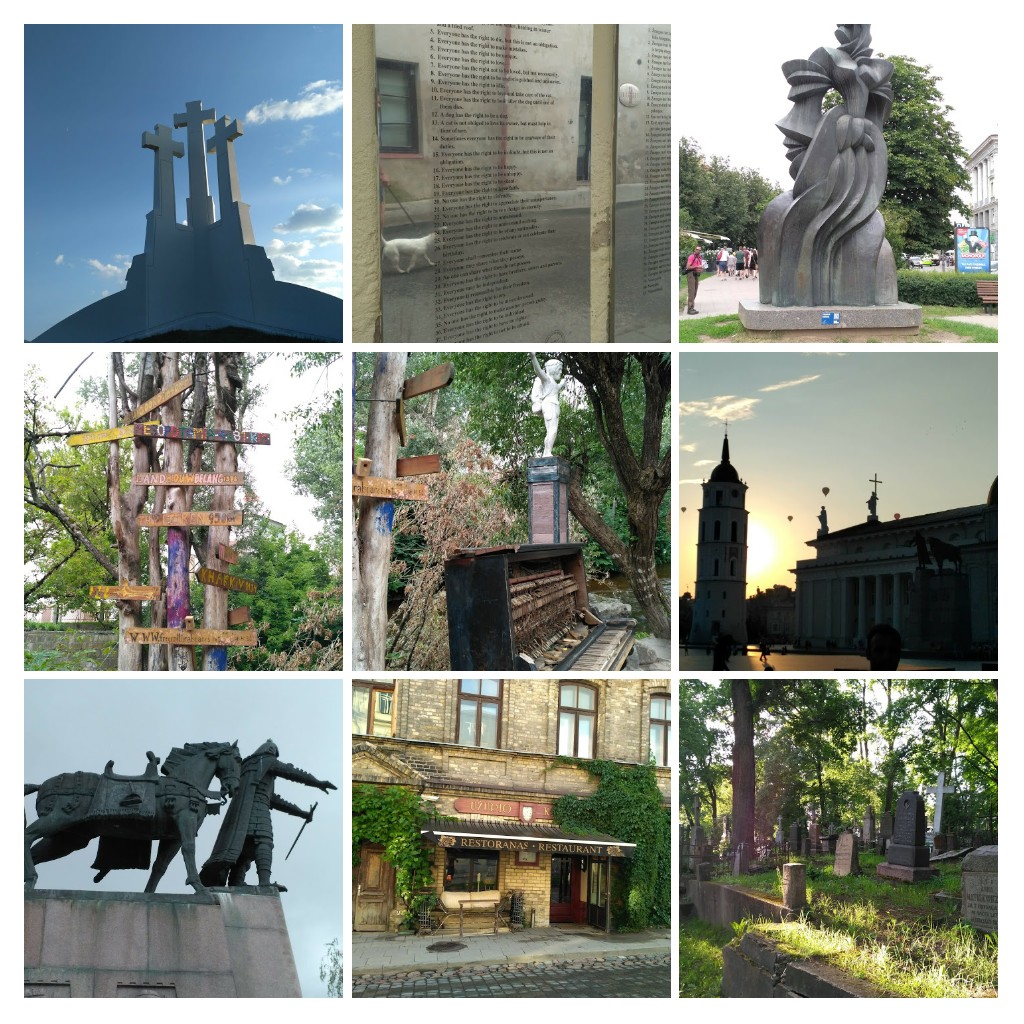 #throwback to our trip to Vilnius and some fun things we did there. I loved this brilliant sculpture (top right) – an abstract portrait of 16th century Polish queen Barbara Radziwiłł, Grand Duchess of Lithuania – by Vladas Vildžiūnas, from 1979.
It's on what translates as German Street and one side had to be completely rebuilt after the bombing in WWII.
I loved Vilnius more than I'd expected to. We'd planned only two days and 1 night here and we really lucked out. The location of our B&B was fabulous, the city was easy to navigate and I loved that the "old" town was a living city – I mean the university is smack in the  middle of it (like Krakow) and it was teaming with students and locals, not just tourists like Riga or Tallinn old town were.
Plus there was Užupis, the cheeky artists' republic with their lovely constitution that affords respect to cats and humans alike. On our first evening there in the square of the Cathedral, we saw dozens of hot air balloons go past. And I just adored the sculpture of Grand Duke Gediminas. (Of course, we also found the lucky star and did little turns while making a wish.) Later we walked up the Hill of Three Crosses in Kalnai Park – it was a good climb and the wooden path kept disappearing down corners, a little stairway to … well, toward heaven.
#sculpture #publicart #europe #Lithuania #Vilnius #summertime #summer2018 #blog #wp #rainy #showers #cloudy #summerholiday
on Instagram: https://www.instagram.com/p/BmS0Lq3Fqu3/ style="text-align: center; width: 500px;"