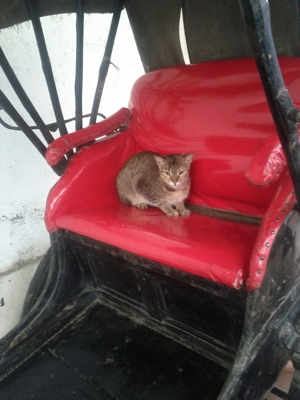 I came across this beauty scared stiff because a very ill-meaning man was trying to set a dog on her, but the dog just wouldn't get it. Good for the dog 🙂
Man and dog moseyed off and the cat finally uncurled her tail and then rolled around to get extra pats and cuddles, looking very much in charge of the carriage.
You know where this rickshaw is, in Mumbai, don't you? 🙂
Oh and this one was taken with my new Samsung Nexus S which has no zoom but is pretty good, eh?