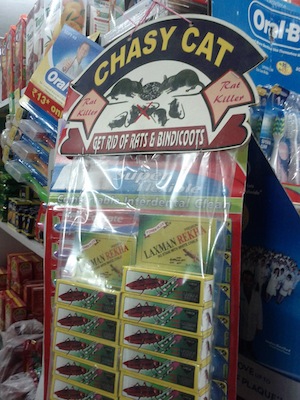 If you are a bindicoot, I do think you should watch for this. It sounds totally dangerous.
What I found as funny as the name of the product is that "Chasy Cat" has this lovely tear-off dispenser but the grocer has stocked it with the 'Laxman Rekha' cockroach repellent.
Which reminds me of the BEST ever sign for "krezy rat maar" painted on the Mahim causeway wall. The tagline, in Hindi, read "choohon ka encounter kar de".