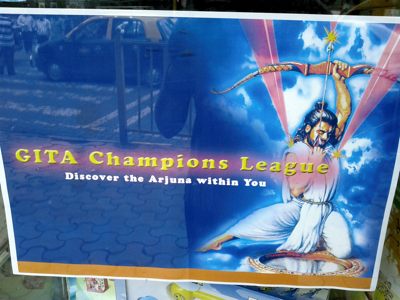 Right then, so if YOU know what the Gita Champions League is, you have to tell me. I, too, want to 'discover the Arjuna in [me]. Seriously! I passed this poster near Worli – but didn't see anyone to ask.
I'm dying to know … can we see archery fights? Like the TV Mahabharat of yore? Oooh, that would be exciting. Maybe at the Ram Leela Maidan!
Can I dress up too? Is there training?